The MODESTA story
Developing paint protection coatings and conquering the world.
Modesta is a small, boutique manufacturer of high-end paint protection coatings based in Takamatsu, Japan. Through the years, Modesta has gained worldwide reputation for engineering the most exclusive products in the segment, while staying true to values, that have shaped not only our business but the whole industry.
The company traces its origins back to 2005, being one of the oldest companies in the business of automotive coatings. As a pioneer of the industry, Modesta was the first to introduce a series of innovations, nowadays mimicked by many competitors, including mandatory infra-red curing, products only available to meticulously trained professionals, conferences with global attendance and many others.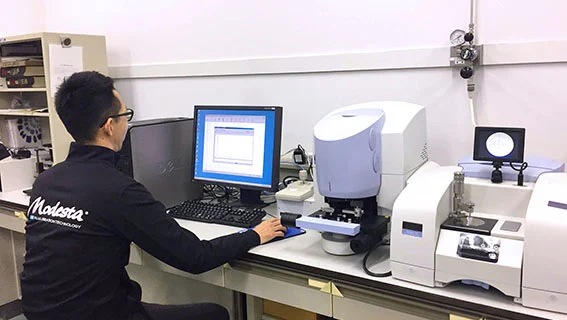 The Modesta values
Transparency
At Modesta, transparency has always been a core principle. We always disclose all information possible and stand to answer every question asked. While some aspects of our business remain confidential, we always strive to explain why that is the case.
Quality
We never compromise on quality. We believe that all products in our line up are unique and highest achievable quality, made using the purest high grade chemicals available. We never release products that would only be "just".
Origins
Founded in Japan, Modesta lives and stands for Japanese traditions. Honor, pride and honesty is what guides us in our business decisions. Those make up the soul of our company, that we are proud of and that will be our legacy for many years to come.
Education
We believe that education is the most important part of our business. Not limited to pure product and technical knowledge, we continuously try to relay the values and philosophy Modesta stands for to installers as well as customers.